Solvtech Web Technology Services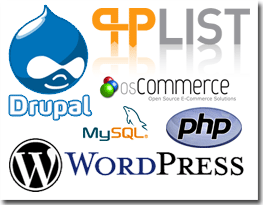 Solvtech focuses on building real solutions for real people. We strongly believe in using proven tools and not reinventing the wheel. That is why we implement solutions based on Open Source products. This allows us to be more productive and save you money.
If you need the expertise to do something unique Solvtech is the one to call. We have created many of the technologies popular today. We can build what you need.
Applications
eCommerce / Shopping Carts / Online Stores
Newsletters
Databases
Shopping Carts / Online Stores
Virtual Tours
Forums
Content Management Systems
Blogs / Vlogs
Vendor Managed Inventory (VMI)
Custom Programming
Technologies
MySQL, SQL Server
PHP, Visual Basic (VB) / VBScript, C, C#, Lotus Notes
HTML, XHTML, CSS, XML
RSS, BitTorrent
Word Press, Drupal
osCommerce
PHPList